English
dental check-up (tariff  C11) = € 22.16
Control X-ray/ Bitewing (tariff X10) = € 16.33
Panoramic X-ray* (tariff X21) = € 69.97
* only with wisdom teeth or implants
white filling one surface + anesthetic (tariff V91, A10) = € 61.23
white filling two surfaces + anesthesia (tariff V92, A10) = € 75.80
white filling three surfaces + anesthetic (tariff V93, A10) = € 87.46
white filling four and more surfaces + anesthetic (tariff V94, A10) = € 107.87
Dental cleaning with polishing and or powder blasting (tariff M03) 20 minutes = € 52.28
Dental cleaning with polishing and or powder blasting (tariff M03) 30 minutes = € 78.42
Welcome to Dental Practice 'Aan de Haven'!
"We can tell the following about our dental practice: Working pleasure is more important to us than making a profit. In this way, practitioners and assistants experience less stress. Patients notice that their treatment is in no hurry and that we just take enough time for us to finish your treatment in no hurry and we will not work faster than you can cope.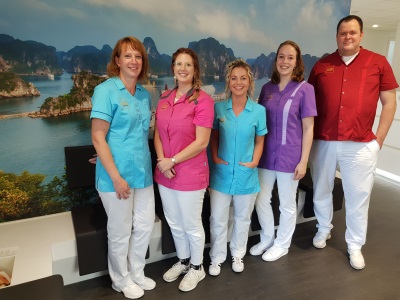 We will determine your oral health by a clinical examination of oral cavity and X-rays. We are happy to explain the situation of your oral health and possible alternative solutions. This gives you more influence on your treatment plan, the duration of your treatment process and the costs. "We don't insist on anything and a lot is possible."
You don't get a different dentist every time. You can stay with the dentist or hygienist you feel comfortable with.
Would you like to know if our dental practice in Amersfoort, Vathorst is something for you? Visit us, have a cup of coffee or tea while we tell you more about what we can do for you. This visit will cost you nothing … ? "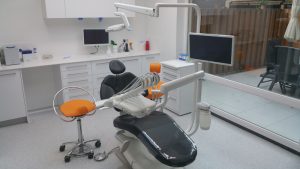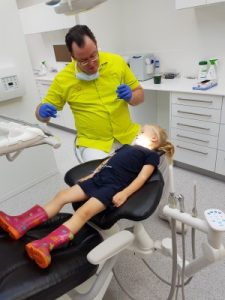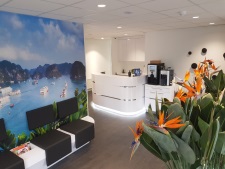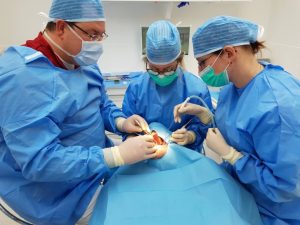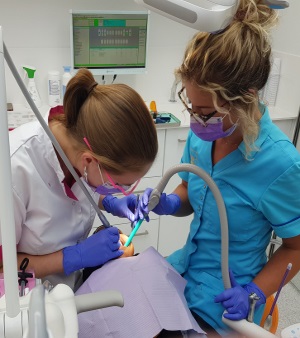 We offer the following in our treatments:
Free appointment for just a vist and information about our dental practice.
A transparent treatment plan with an estimate before the treatment. We work with you to prepare the treatment plan, taking into account the costs, the possible alternatives, your insurance and your wishes. Everything is transparent and no surprises.
Pain-free treatments without stress (we manage to anesthetize you well)
The dental examination
radiographs
The dental hygienist (for severe gingivitis)
The Prevention Assistant (for easier inflammation, tartar, and children's teeth learning to brush)
Dentist for young children
Drill/clean holes/cavities and put in fillings
Relieve acute pain
root canal treatment
High-Tech laboratory: https://www.barneveldsttl.nl/
Crowns and bridges
Implants
Orthodontics/Braces
dentures
Dentures on implants
Periodontitis (heavy bleeding gums with bone loss)
Treating bad breath
Treating Broken teeth
Treating pains in the joint of the jaw, jaw muscle pain, jaw cracking
Wisdom teeth removal (also surgical)
Aesthetic dentistry (facings, veneers, gum corrections)
Teeth withening
As you can see, we have a wide variety of dental treatments. In some cases, your treatment may be complex or complicated. In these cases, we have colleague specialists who could help us with your treatment or addresses with specialists to whom we could refer you.
If you are interested or would like more information, please call us.
You are welcome!